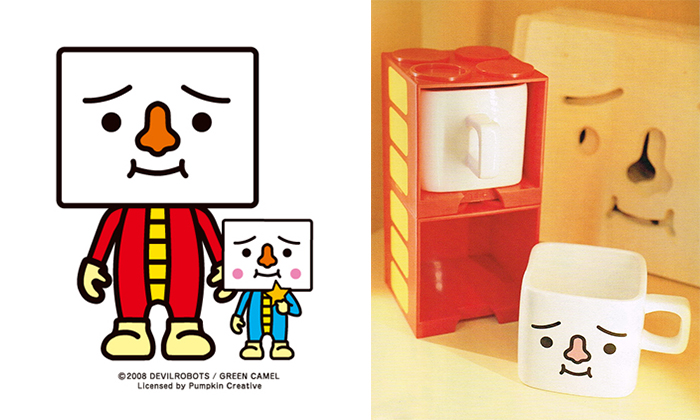 Application – Brand Licensing
Character Licensing: Devilrobots / Tofu Man
Product Name : Devilrobots Cup
Territory: Devilrobots / Tofu Man – Selling in Hong Kong
Quantity: 1000 pcs
Date: 2013
Cube Mug and Tofu Man had a crossover, with the "face" of Tofu Man printed on the Mug.
Tofu Man is a figure originated from Japan and created by DEVILROBOTS. It is very popular among children, teenagers and adults. The crossover brings the fans of both Tofu Man and Cube Mug a very cute, joyful and funny cup set.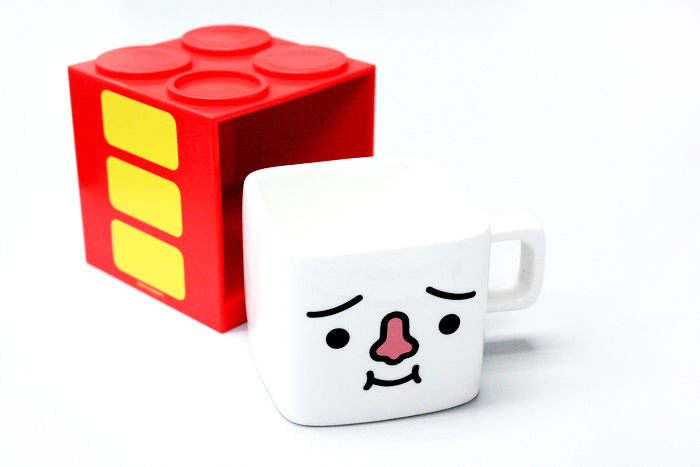 *Logos shown are for illustrative purposes only and will not be sold without authorization by the owner.