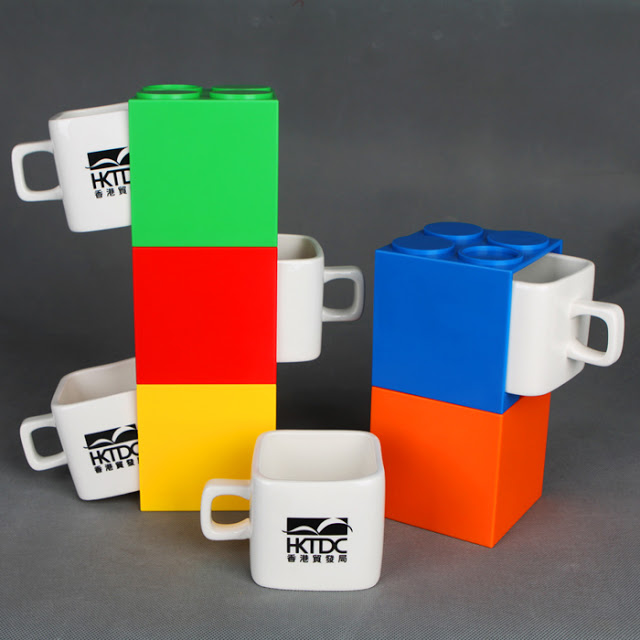 Application – Trade Shows Gift Redemption
Client: Hong Kong Trade Development Council (HKTDC)
Industry: Exhibition organizer
Territory: Hong Kong
Quantity: 3000 pcs
Date: Jan 2012
Gattola had cooperated with Hong Kong Trade Development Council (HKTDC) to produce a set of cube mug as a gift for a series of trade fairs organized by HKTDC on 9-12 January 2012.
The trade fairs are Hong Kong Toys and Games Fair, Hong Kong Baby Products Fair, International Stationary Fair and International Licensing Show 2012. Traders could redeem a set of two cube mugs with their entry pass collecting stamps from all these fairs.
Cube mug was regarded as joyful, fashionable and functional, and was very popular among traders. Its cubical design makes it stackable neatly and safely, as well as space-saving.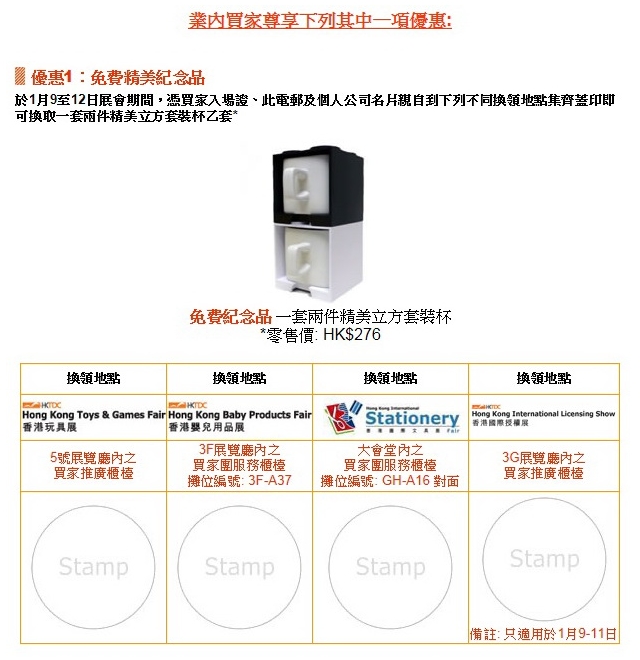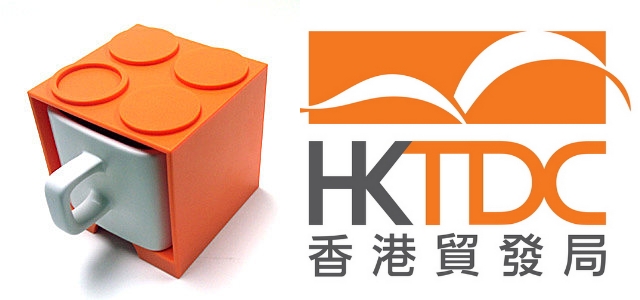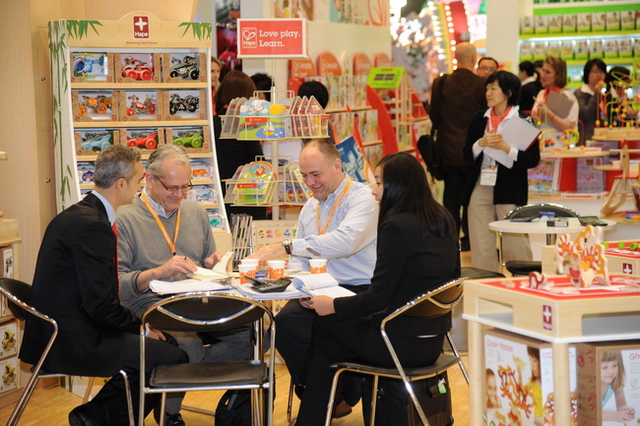 *Logos shown are for illustrative purposes only and will not be sold without authorization by the owner.